COVID-19 Vaccine News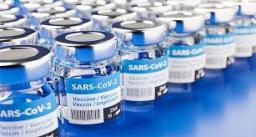 The Indiana Department of Health (DOH) is developing and managing Indiana's COVID-19 Vaccine Allocation Plan.  We are pleased to share with you that as part of this phased approach, Direct Support Professionals (DSPs) are included in Phase 1A, which means that DSPs are eligible to receive the vaccine as part of health care workers. When the IDOH determines that DSPs are eligible for the vaccine, they will send communication that will include instructions and link for DSPs to register to receive the vaccine. We will then relay this information to CVL DSPs so that you can register to get the vaccine.  
 
While CVL is not currently going to require the vaccine, we recommend it for your protection and the protection of those we serve .  Attached you will find a letter and flyer from DOH providing more details about the process for vaccine distribution. 
 
 Here are several important considerations to keep in mind: (Sources: Adapted from DOH)
 
1. This first round of vaccine is allocated to healthcare personnel who in their line of work have the potential for exposure to COVID-19 patients or infectious material. We are anticipating that we will not initially have enough vaccine available to vaccinate everyone who meets the criteria. Therefore, the Indiana Vaccine Advisory Committee has further prioritized healthcare personnel based on individuals who provide direct care to the most vulnerable populations and in their line of work have a high likelihood of contact with COVID-positive patients and who are integral to healthcare structure and the response to the pandemic. 
 
2. You will be notified that vaccine is available and you have met criteria for prioritization when you receive a notice from CVL with a link to the registration and scheduling platform.
 
3. You will be asked to bring an ID or some form of verification that you work in health care. This will be in the form of a letter from CVL that will send with your notice above.
 
4. You will be assigned to one of the 50 hospital vaccine administration site(s) based on your county of residence. For some counties, there will only be one option. For others, there may be several options from which to choose. 
 
5.  There will be no charge to the person receiving vaccine. However, insurance information will be collected. Federal guidelines (https://www.cms.gov/files/document/covid-vax-ifc- 4.pdf) ensure that no one is charged any out-of-pocket funds for the administration of the vaccine. There will be no co-pay and no charge to those who do not have insurance. The vaccine is free, but insurance may be charged for the $28 administration fee. 
 
These vaccines require a second dose, in 21 (Pfizer) or 28 (Moderna) days. The second dose is imperative for the appropriate immune response. Be prepared to sign up for your second dose immediately following your initial vaccination. 
 
Please visit https://coronavirus.in.gov/vaccine for updated information about the COVID-19 vaccine in Indiana. The state Department of Health will continue to provide updates on vaccine allocation as more information becomes available.
 
We are sending this information now so that you have can watch for the next communication to register to get the vaccine be prepared to act.  
 
Thank you for all you done this past year to protect and serve those who look to CVL for services.  We are looking forward to taking this next step to putting the COVID threat behind us.  
 
Best Regards, 
The CVL Team