Electronic Visit Verification
Thanks for visiting our CVL Electronic Visit Verification page!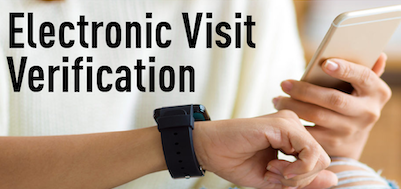 Electronic Visit Verifications, or EVVs, help us to collect data mandated by federal law. The 21st Century Cures Act requires us to record a verification of some of the services that we provide. All agencies that provide these types of services are required to collect this data, which is then sent on to the state of Indiana.
An EVV collects three pieces of information: the time you begin your service, the time you end your service, and the location of your service. All of this is recorded through an application on your phone or tablet.
Below, you can click to the "EVV Sign-Up" form if you are ready to begin learning about the EVV process. Further instructions will be emailed to you to begin training. Further down, you can find the "EVV Help" and a form to submit a question or concern. Here, you will also submit a form if you have completed training and are ready to have the EVV process enabled for you.  There is also a section that includes frequently asked questions to help you see answers to common questions.